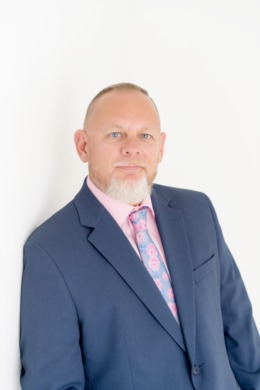 David was born in Buffalo, NY (GO BILLS!) where at a very young age he discovered his love of Entrepreneurship and envisioned, formed and was directly involved in several different successful business ventures. During that journey, he was introduced to the tremendous opportunities that Real Estate ownership offered and gained hands on experience in the purchase, project rehab and property management of several of his own investment properties.
Davids entrepreneurial experience and network of professional contacts make him well versed in a variety of different professional areas of real estate, guiding you in the right direction on tax-related, legal and inheritance questions.
David is dedicated to helping buyers find the right Home, in the right neighborhood that fits their lifestyle while keeping their best interests and budget at the forefront. For Sellers, Davids in-depth research of our local market and Comparable Market Analysis on your Home, provides him with the data necessary to ensure it sells faster and for more money. Whether it's a primary residence, investment property, vacation Home, multi-family real estate, condo, townhome or land, David will consult you on every aspect of your real estate transaction. With the help of a tremendously talented Executive, Administrative and Marketing Team and access to our large database of potential buyers, David has the support of the Palms Realty Family to take your Home from "For Sale" to SOLD!
Strong faith in God and his belief that you should always treat others the way you'd want to be treated and always being polite and courteous are a foundational principle in Davids life. He is committed to ensuring that his clients receive the very best representation possible in one of the most important transactions of their lives.
David believes in living life to its fullest with his Wife Jennifer (also a Realtor) and their blended Family of 7 Beautiful and talented Children and 2 Grandchildren. David is driven in business by his love for his Family and in his free time, you can find him living the Grand Strand lifestyle, Golf-Cart cruisin, Beach sittin, Surf Fishin or around the yard playing with his forever-energized 6-year-old Daughter Lilly.
The Beautiful Grand Strand extends from the North Carolina Border south, thru North Myrtle Beach, Cherry Grove, Ocean Drive, Crescent Beach, Windy Hill, into the "Golden Mile" section of Myrtle Beach, Downtown Myrtle Beach and the south end of Myrtle Beach down to Garden City, Surfside Beach, Murrells Inlet and the Pawleys Island/Litchfield areas.
AirBNB Ocean-Front Investment Properties (Condo and Single Family), Short Term (STR) and Long Term (LTR) Rental Investment Properties, Ocean Front & Inter-Coastal Properties, Golfing and Boating Communities, First-Time Homebuyers, Vacation Homes, High End Luxury Homes
David is eager to not only gain you as a long term Client but to treat you like a close Friend or Family member who needs help buying or selling a Home. If there is anything in the world that David can do for you, please don't hesitate to connect with via a Call, Text or Email 7 days a week.