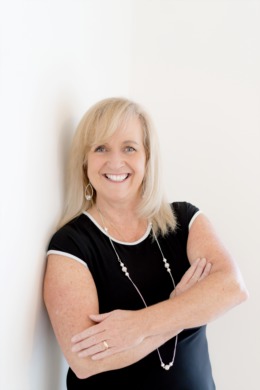 Dervilla has always held a sincere interest in general sales…with a specific interest in real estate. She, her husband, and three children moved to the Myrtle Beach in 2006 from Long Island, New York area where she worked in the hospitality industry for many years as well as serving as office manager for a major law firm representing all five major hospitals in the Manhattan, NY area including Cornell Medical Center. 
Once she got her family settled in, she decided to secure her real estate license in 2011. Joining Palms Realty Dervilla she feels she can add value to the organization and allow herself to branch out into a variety of properties including condos and residential homes and also learn how to make her business better.
Prior to making the decision to come to the United States in 1991, Dervilla was born and raised in Dublin, Ireland. She has always dedicated herself to her clients and works diligently to provide them with superb customer service. She has demonstrated over and over again her dedication to making her clients her first priority by going above and beyond what her clients would expect. 
Why not find out how Dervilla can assist you with the sale of your property or with helping you buy something here along the Grand Strand?? "Cead Mile Failte agus go n-eiri an bothar leat"