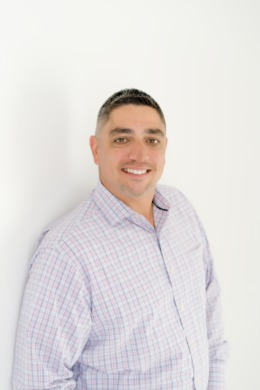 I was born and raised in Westchester County, NY. I worked myself through the restaurant business from a dishwasher to a multi-unit leader for multiple national brands. One of them brought me here to Myrtle Beach 9 years ago. At that time my wife Jennifer and I just had twin girls, Natalia & Alexis. So back then, it was a no brainer to move here to Myrtle Beach as my wife's family have been here for 35+ years.

After 29 years in the restaurant business, I decided to take this new path into real estate. I have always been interested in making the move into real estate, but needed to finally take the leap!

I truly enjoy cooking, music, dancing and dancing to music while I'm cooking. I try to grow as many fresh veggies as I can and incorporate them into as many dish's possible. It doesn't always work. Sometimes it's an epic failure. Just ask my critics at home.

I have a love of baseball and of course my 1st Place NY METS! I enjoy being an assistant coach for my daughters' baseball & softball teams. Those who can't do teach; right?

As a first generation American, I have strong core values, integrity and love for this country. I believe in strong friendships, trust and respectful candor.