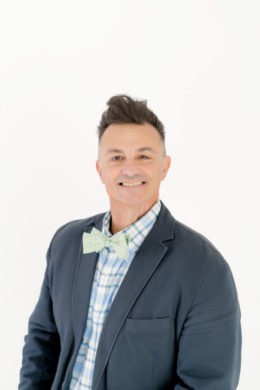 As a South Carolina native, Myrtle Beach was my family's go to spot for summer vacations and every summer I thought how cool would it be to live here!?! 
When I hit my stride in the finance world it took me several places in SC but never Myrtle Beach.  After 25 years of full time employment in the finance business and about the same amount of time as a "part-time" youth pastor (and if you have family or friends in the ministry you know there really is no such thing as part time lol).
My family and I made one of those life changing decisions to move to Myrtle Beach and go into ministry full time.  And two of my life long dreams came true…living in Myrtle Beach and being able to focus all of my time mentoring and helping kids and parents transition through the teen years. 
One day while talking with a very close friend he said hey have you ever thought about selling real estate?  Of course my answer was No, why? The conversation continued and I realized that my love for people included helping them make some of life's biggest decisions…dating, college, careers and marriage and that real estate would be a natural and perfect fit!
Now with 6 years of experience helping my clients make their dreams of living in Myrtle Beach come true I would love to help you too!  And by the way I also have a little extra time to enjoy our amazing beaches, do a little high school baseball coaching, announce a few games, and act as the chaplain for the St James high school football team.  Oh, and of course I get to play a little golf with my son and daughters but the most fun is when I play with my wonderful wife of 29 years, Cristi.