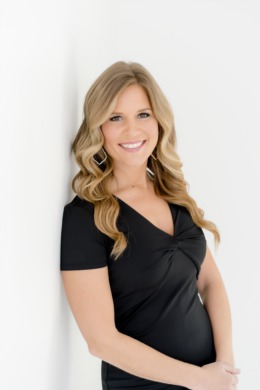 Kelly grew up in Mount Airy, North Carolina, commonly known as Mayberry and home of the Andy Griffith Show. She earned a degree in Graphic Design and Advertising and with hard work and dedication, worked her way up to art director for a local printing company. After five years in the graphic design field, she transitioned into business ownership. In 2007, she and a partner purchased their first Subway restaurant and over the course of 14 years, grew their business to 5 locations in North Carolina.
All her life, Kelly has vacationed to the Grand Strand and surrounding areas. Her love of the beach brought her permanently to the Grand Strand in 2020. She knows the value of finding the perfect home and is passionate about matching her clients with not just a house, but the home that is just right for them.
Kelly, along with two beautiful daughters Bailey and Emma, lives in Myrtle Beach, SC. They attend Newspring Church in Myrtle Beach. Kelly enjoys spending time with her family and friends, especially on the water. Additionally, Kelly is a baker and enjoys interior decorating, painting, and traveling. With her business experience, caring nature, and determination, she's sure to excel in her real estate career with Palms Realty!
Committed | Responsive | Trustworthy | Ambitious