Preston Guyton
Chief Visionary Officer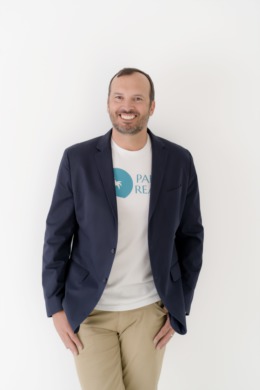 Preston believes we all possess skills as business leaders that we can leverage, for him, this skill has been focused on lead generation processes and the ability to build a strong leadership team in each of the businesses he has been a part of launching. 
His real estate career started in 2004. With a computer science background, he realized early on his focus was going to be on ways to generate online leads building out his first custom website in 2004. Early on, he focused on learning SEO, content marketing, and ways to increase traffic. 
Preston often jokes he is the most licensed person you will meet; he has his broker's license in 3 states, MLO license in 5 states, NASCALA Unlimited GC license, and Residential builders license in 2 states. All of the licenses he has used at some point in each business he started. 
The first company he launched was CRG Companies, CRG was launched in 2010 as a custom home design, construction, and real estate brokerage. He wanted to focus on designing and building homes that met a higher standard. CRG grew from a company that included him and his wife to a company with 20 plus employees, 25 Realtors that sold over 120 million in real estate sales, and over 20 million in custom home contracts. In 2020 Preston resigned and sold his ownership to his business partners to focus on other business opportunities. During his time at CRG, he was recognized in many national publications. He was featured in articles for Custom Builder Magazine, Professional Builder Magazine and was named to the 40 under 40 in Professional Builder Magazine. 
In late 2019 he and his wife helped bring Revolution Mortgage to the Myrtle Beach area. Revolution Mortgage became a well-recognized company in their market. In 2021 the Myrtle Beach branch exceeded 120 million in funded loans and was recognized as the #1 branch for Revolution Mortgage. Preston is no longer involved with Revolution Mortgage; his wife Kristy and her business partners continue to manage the Myrtle Beach Revolution branch. 
In his role with Palms Realty, he continues to focus on moving the company forward through the companies vision, marketing initiatives, and will provide experienced executive oversight needed to ensure consistent and continued growth.