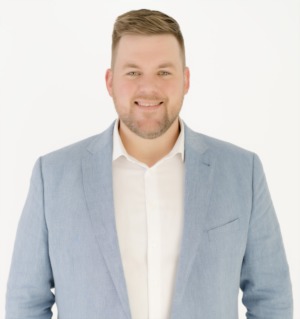 New Bern and Eastern North Carolina are great places to live and work, which is why Ray Copeland chose to call it home. Ray grew up in Eastern NC and joined the Real Estate industry in November 2021. Real estate is a passion for Ray, and with his background in Customer Support Management, it is easy to see why more than 20 families in 2022 have already called Ray for help buying and selling their home.
Ray is a family man with a devotion to Jesus Christ, his beautiful wife Laura Lyn, and their three children (Gavin, Grant, and Gabby). When Ray isn't in the office, he loves to metal detect and go fishing with his two boys. Ray also has a passion for student ministry and serves as a student leader at Motion Church.
Ray epitomizes integrity, energy, hard work, and creative service in every detail of your real estate transaction. Please call Ray anytime without obligation. He is ready to go to work for you and your family.