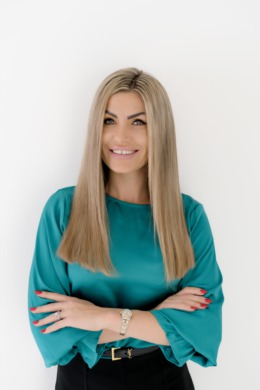 My name is Rodica Scoferci Strumke, I was born and raised in a beautiful Country, Republic of Moldova. I moved to the USA in May 2012, best decision I've ever made! I met my husband Nick, we were married in October 2019 and we were blessed with a beautiful daughter in 2021. 
I had to overcome a big challenge by leaving my country at a young age to come to a foreign country and starting over. I had to learn how to speak English, and now I speak 4 languages; Romanian, Russian, English and Spanish.
I love working out and living a healthy life style. We enjoy traveling and learning about other cultures. I look forward to this new adventure in Real Estate.